MEDICAL CONSIDERATIONS FOR YOUR RELOCATION TO MAURITIUS
With many retirees wishing to reside in Mauritius. Along with Candidates and investors wishing to move for work and investment purposes, often with their entire families, the quality of the health care system, accessibility of the public and private facilities, and the costs associated in comparison to their country of origin become a cause for serious concern when considering relocating to a foreign country.
Public Healthcare and Medical Facilities
Although there are various private health facilities available and easily accessible throughout the island, Mauritius has a suitable public health care system in comparison to South Africa and many other countries throughout the African continent. Its public healthcare system is overseen by the Ministry of Health and Quality of Life and health care is provided free of charge.
There are five main hospitals located throughout Mauritius –
Sir Seewoosagur Ramgoolam
PAMPLEMOUSSES
Tel No. (+230)209-3500
Dr A. G. Jeeto Hospital
VOLCY POUGNET STREET
P. LOUIS
Tel No. (+230)203-1001
Victoria Hospital & Princess Margareth Orthopaedic Centre
CANDOS
Tel. No. (+230)425-3031
Flacq Hospital
CENTRAL FLACQ
Tel No. (+230)402-2400
Jawaharlal Nehru Hospital (JNH)
ROSE BELLE
Tel No. (+230)603-7000
Private Clinics and Medical Schemes
Mauritius also has an array of private facilities offering competent medical services and treatments as well as specialised treatments, with many of these facilities containing new and state-of-the-art medical equipment. Private clinics and medical facilities, similar to South Africa and other countries, must be accompanied by an appropriate medical scheme to cover the costs associated with treatments received at such institutions.
International and world-renowned medical schemes:
Allianz Care
Cigna Global
Local and commendable medical schemes:
Swan Insurance Company
National Insurance Company (NIC)
www.nicl.mu
SICOM
Mauritius Union
Private clinics and medical facilities:
City Clinic
SIR EDGAR LAURENT ST, PORT LOUIS
Tel. No (+230) 206 1600
Clinique Darne
GEORGES GUIBERT ST, CUREPIPE
Tel.No (+230) 601 2300
Wellkin Hospital
MOKA
Tel. No (+230) 605 1000
Grand Bay Medical and Diagnostic Centre
SOTTISE RD, GRAND BAIE
Tel. No (+230) 263 1212
Clinique du Nord
BAIE DU TOMBEAU RD, PORT LOUIS
Tel. No (+230) 247 1056
Clinique Ferriere
NOUVELLE CLINIQUE FERRIÈRE, COLLEGE LN, CUREPIPE
Tel. No +230 676 3332
Should you require any future information, please feel free to contact us.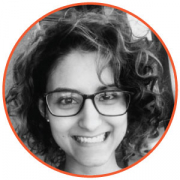 Tarissa Wareley
Immigration Specialist