MAURITIUS: A SAFE ISLAND DESTINATION
ATTRACTING SOUTH AFRICANS MOVING ABROAD
It comes as no surprise that Mauritius has been a popular holiday destination for foreigners including many South Africans and felt immediately at home once they arrive at the island. We cannot deny that there is an easy, immediate and familiarity that attracts travellers to Mauritius. Not only are there many familial ties, stretching back generations, between the two countries, but Mauritius also mirrors coastal KwaZulu-Natal with its sugar cane fields and sapping humidity. It also shares the Indian influences in cuisine, religion, and culture.
Unlike many other countries, it is well-known that Mauritius is offering a safe environment to its residents and foreign travellers. It is one of the safest places in Africa and the Government makes sure that they maintain a good reputation and work towards keeping a low rate of crime within the island.
Mauritius Has An Exceptionally Low Crime Rate
The Crime Index is an estimation of the overall level of crime in a given city or a country. The Crime Index categories are as follows:
Lower than 20 – very low;
Between 20 and 40 – low;
Between 40 and 60 – moderate;
Between 60 and 80 – high; and
Levels higher than 80 – very high.
When comparing the two countries, South Africa has a crime index as high as 77.29, while Mauritius sits much lower at 46.41.
Safety Considerations
Downtown Port Louis and central tourist areas understandably do have a slightly higher crime rate, but in general, it is very safe to travel to. Pickpockets love markets because you are distracted by the sights. So, while walking around markets, keep your bags close and zipped up and avoid revealing large amounts of cash in public areas.
Like most places we visit, security risks increase after dark, particularly on beaches or secluded areas. Take normal safety precautions such as not walking alone after dark, locking your valuables in your hotel room or somewhere safe, and be overly cautious of theft when staying at beachside bungalows. Remain vigilant and exercise the caution you normally would avoid becoming a victim of crime.
Nonetheless the security and safety aspects in Mauritius are further promoting relocation to Mauritius due to the recent immigration changes where individuals can obtain 10 years residency in Mauritius based on investment, work, or retirement.  Please contact us should you need further information.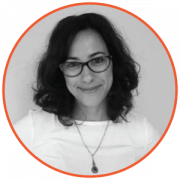 Zainab Bouziane
Immigration Specialist