MAURITIUS: INVESTMENT IN LOCAL BUSINESS
Mauritius is increasingly recognised as one of the famous destinations for foreign investors. This rise in interest is largely because of easing of the laws relating to the investment options on the island. The government has reported a significant rise in the number of foreign investors, particularly South Africans.
The attractiveness of Mauritius is enhanced by the fact that it offers a regulated business environment which is very conducive to investment and business growth. Mauritius aims to become a premier investment platform located midway between Africa and Asia.
Basic Steps To Consider For A Start-Up Business In Mauritius
As a competitive business environment, Mauritius offers a low tax jurisdiction and an investor-friendly environment to encourage local and foreign companies to set up a business. Therefore, tax exemption applies from customs duty on equipment, free repatriation of profits, dividends, and capital.
Starting a business in Mauritius may seem like a particularly great idea but without the proper guidance, it can be cumbersome. However, if one knows the proper steps and has enough knowledge prior to commencing activities then the process is smooth sailing.
There are several steps to consider in order to invest in Mauritius, please refer to the below—
Draw up a detailed business plan;
Business registration in Mauritius;
Setting up a Mauritian bank account; and
Occupational permit application.
As per the new announcements on changes in immigration regulations, an Occupational Permit as an Investor or a Professional qualifies you to obtain a work and residency permit which is valid for 10 years.
The good news is, as experienced Immigration Specialists we can assist you and guide you through the process if your intention is to relocate to Mauritius and set up your business.
Should you require further information, please do not hesitate to contact us.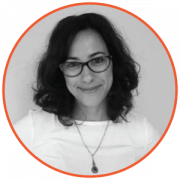 Zainab Bouziane
Immigration Specialist