VEHICLE CONSIDERATIONS IN MAURITIUS
There are different means of transport available to you in Mauritius, from public transport which includes group coach buses and taxis to making use of rental services for vans, scooters, and cars at reasonable prices. For a serene and comfortable trip, you can easily travel to different parts of the island in a car costing as little as 25 Euros per day.
Smaller cars are more conducive to driving the narrower, paved roads of Mauritius. For an exceptional, fun, and more adventurous experience with the added benefit that everything in Mauritius is within a two hour drive, it definitely makes it worth your while to drive yourself.
Finding a car in Mauritius
Besides rental services and public transport, you can also consider purchasing a car. Most people already have an idea of the vehicle they are looking to purchase, to match their needs, their budget or their personal preference about a particular model.
As a starting point to research cars in Mauritius, we recommend that individuals check newspapers such as: Le Mauricien and Le Matinal. There are also many car dealers such as Asset Plus Motors, Ginza, Salim Motors which is worth a visit to consult on a befitting vehicle and get an idea of price ranges. This will inform you of wider choices in terms of brands and prices and enable you to make the right decision.
Vehicle Inspection Before Purchasing
When you decide to purchase a vehicle, a full inspection must be done properly, especially if you are looking to buy a pre-owned vehicle. While used car prices will accommodate your pocket, some pre-owned vehicles might have undisclosed mechanical gremlins and body damage issues. You must inspect the car for dents and scratches, check how clean the interior is and negotiate the price according to the condition of the car. The resale value of a car depends on the make/model, the mileage, age of the vehicle, and overall condition.
Arrange Car Insurance, Declaration And Fitness
You need to get the vehicle insured as soon as possible and also ensure your road tax (declaration) is up to date or extended accordingly. For vehicles older than 7 years, you will need to get a fitness certificate either from the seller or by taking the car to the Vehicle Inspection Centre.
Register The Vehicle In Your Name And Transfer Ownership
Once you have made payment to the seller and have obtained 2 signed copies of the Contract of Sale, the horsepower and the Certificate de Gage, you are required go to Emmanuel Anquetil Building in Port-Louis to register the vehicle in your name.
The Requirements To Drive In Mauritius
The minimum driving age is 21-23 years old;
A valid driving license issued by recognised authorities (from country of origin or locally) or an International Driving Permit, valid for at least a year;
Mauritius accepts EU and international driving licenses but documents in non-Roman alphabets such as Arabic, Chinese, or Cyrillic must be accompanied by an International Driver's Permit;
Proof of identity – a passport and/or Identity Card and/or Residence Permit;
Proof of address – home address and/or current address locally;
A valid Credit/ Debit Card (Visa, MasterCard, Amex) for the full settlement of outstanding rental fees and for the preauthorisation of the excess/deductible/security deposit; and
Mauritius Attractions reserves the right to cancel or reject any car rental bookings should the requirement not be met.
Car Rentals In Mauritius
In most cases, it is best to hire a car in Mauritius, as opposed to buying one especially for non-residents. Renting a car in Mauritius will save money especially if an individual does not plan to permanently reside on the island or would simply like to familiarise themselves with a vehicle before committing to such a big purchase.
Benefits Of Long-Term Car Rentals And Car Leasing Plans
Budget, length of stay in Mauritius, preferred car rental period and personal preferences will determine which option will be best suited.
Included in the Long-Term Car Rental:
Insurance with a reputed company;
Vehicle maintenance, repair, and service (excluding damages done due to negligent driving/ use);
24-hour towing service and road –side assistance;
Flexible long-term rental plans (car rental periods of over 2 months);
Wide range of vehicles to choose from; and
Private vehicle for personal use.
If you need more information on the journey to Immigrate to Mauritius please contact us as we provide integrated services to support you before and after your arrival in Mauritius.
Additionally, we have relocation tips which answers all your questions from property, opening a bank account and tax implication and more, for further consideration.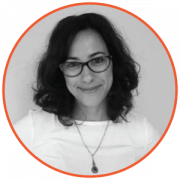 Zainab Bouziane
Immigration Consultant