SCHOOLING CONSIDERATIONS IN MAURITIUS
As a former British colony, the education system in Mauritius mimicked that of the British system. It is generally split up into pre-primary, primary, secondary, and tertiary. The teaching of English and French is compulsory in all schools.
The British system is familiar to South Africans, which makes the transition into the education system in Mauritius smoother, with the added benefit of learning a well-spoken European language.  The Mauritian population also benefits from a free educational system improving their standard of living.
After Mauritius gained independence in 1968, education became one of the main preoccupations of the Mauritian Government to meet the new challenges awaiting the country. A considerable investment of resources has been put into the education sector and impressive progress has been achieved to date. Mauritius now boasts  free, universal, compulsory primary education, free secondary education and a fairly wide range of higher education courses at the University of Mauritius. Textbooks have also been free since 2020 for some grades.
Public Education System
The Mauritian and expatriate population enjoy a free national education system which is compulsory up until the age of 16. The Government has tried to provide adequate funding for education, occasionally straining tight budgets and even subsidised a great part of the expenditure in the Private Confessional schools, that is, schools under the control of the Catholic Church. However, the pre-primary schools are still privately owned mostly.
The school year is composed of thirty-nine weeks, divided into three terms of thirteen weeks. The 1st term is from early January till April, then late April to the end of July, with the third term being from August to November.
Private Education System
Mauritius has a well-established network of international schools that have been around for decades. Parents even have the possibility to choose from different teaching languages, such as English or French programmes. The fees and processes for admission and registration vary from school to school. It is important to note that space are generally limited and enquiring beforehand is essential to secure your child's place in the school. Tuition fees for these schools are, however, generally costly but in comparison to the standards, quality of facilities, and the extracurricular activities available are in away justifiable.
For further information, please feel free to contact us.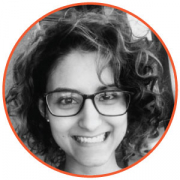 Tarissa Wareley
Immigration Specialist